Lady Antebellum
Band Website: ladyantebellum.com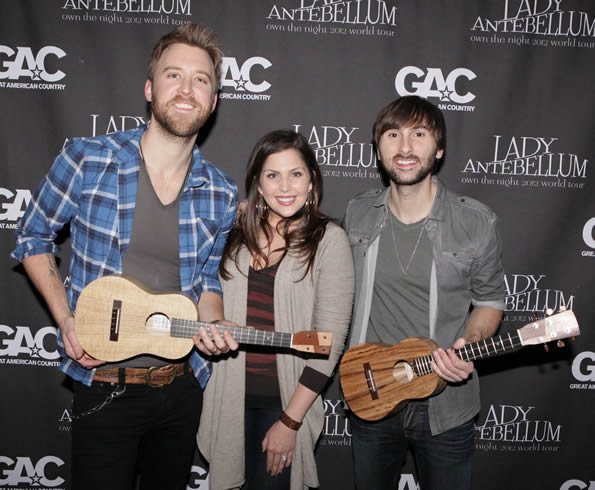 Lady Antebellum's truth is in the music. But the alchemy which forged this seven-time Grammy award winning trio extends beyond its signature vocal blend and heartfelt songwriting gifts. With a self-titled double platinum debut album and triple platinum second effort—Need You Now—it's easy to applaud their amazing achievements, but equally significant is the underlying importance of the group's shared heartbeat.

"That's the core of our group, how we started," says Dave Haywood, harmony singer and multi-instrumentalist. "What spawned our friendship was that special writing chemistry. That's when we are the happiest, just sitting in a room together making music."

"Maybe it's a self preservation kind of thing," agrees co-lead singer Hillary Scott. "Especially on the road we have to work to nurture our relationship. I write so much from about what is happening in my life and the people closest to me, so knowing my friends care about what is going on in my life outside of Lady A, makes me more likely pour it all out into a song."

"Writing lets us chill and slow down a bit," says Charles Kelley whose edgy lead vocals merge and weave with Hillary's velvet tone."
Band Members Who Play Mya-Moe Ukuleles