About the Luthier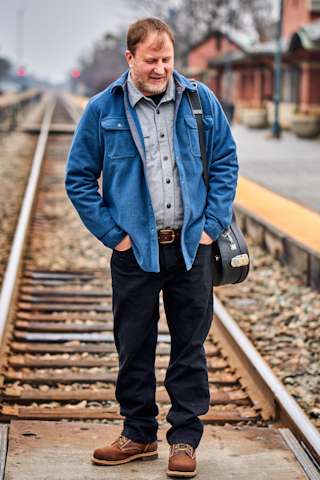 I'm Cary Kelly, owner and luthier of Mya-Moe Ukuleles. Each ukulele from Mya-Moe is individually handcrafted with a focus on three key elements: tone, playability, and aesthtics. In other words, how the ukulele sounds, feels and looks. The result in a professional grade ukulele that you can feel confident playing on stage, in the studio, with friends, or solo.
While we typically have a few ukulele avaiable for immediate purchase, most of the ukulele built at Mya-Moe are custom orders. You can get started ordering your own custom buit ukulele by following this link to configure an instrument.
On a personal note...I live in Wilmette, IL with my wife, Mary, and two children, Katie and Bret (each of whom have spent a summer interning at Mya-Moe). Mary enjoys hiking and bike riding and is an avid reader. Katie is a talented painter, dancer and choreographer and Bret excels at baseball and hockey.
Mya-Moe's Shop
Located in beautiful downtown Glenview, IL, right accross the street from the train station, the shop offers easy accessibilty to anyone visiting the Chicago area (about 30 minutes north of downtown Chicago). We welcome visitors, but please call ahead to ensure the shop is open as we don't have posted "open hours".
Mya-Moe Ukuleles
1121 Depot St.
Glenview, IL 60025
847-906-1900