The Rescues
Band Website: www.therescues.com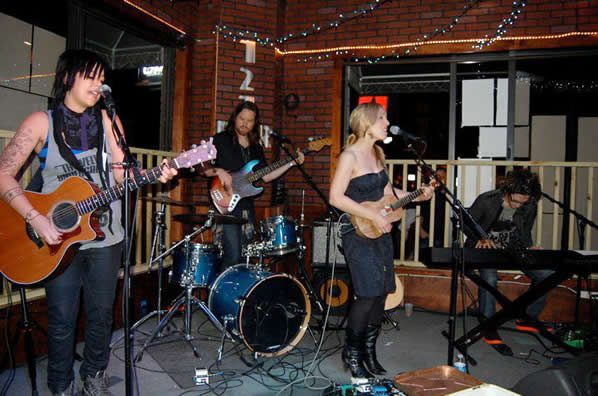 The most compelling artists have always been able to find their singular truth and channel it for the world to savor. But The Rescues -- whose music recalls the soaring emotions of Coldplay, the earthiness of Fleetwood Mac, the introspection of Death Cab for Cutie -- set themselves apart by combining each of their intrepid perspectives into one harmonious voice.

The Los Angeles-based foursome, who released their full-length debut, Let Loose the Horses, in June through Universal Republic, have made a name for themselves as a powerful live act thanks to their flawless, transcendent harmonies. They've likewise earned a rep for being TV's go-to soundtrackers with an uncanny ability to underscore drama on shows like One Tree Hill, Private Practice, and Grey's Anatomy, the latter boasting a staggering five Rescues songs, among them the rousing anthem "Break Me Out."

As individuals, the band members are moving performers, and together they are, beguilingly, more powerful than the sum of their parts. "We all have very distinct, lead-singer voices," notes vocalist/musician Kyler England. "But when we sing together it's like there's a fifth person in the blend that comes together."
Band Members Who Play Mya-Moe Ukuleles
Rob Giles
Adrianne Gonzalez